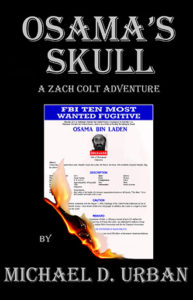 Osama bin Laden didn't die in Abbottabad. He wasn't buried at sea. Kidnapped, hidden at a CIA black site in Poland, he perished in custody. Then certain powerful individuals wanted a souvenir—his skull. But the CIA has other plans…. 
The world we live in today is truly dangerous, and it's that core message which resonates powerfully through Urban's twisting, exciting plot, making Osama's Skull a thought-provoking and enjoyable read. — K.C. Finn, Readers' Favorite (5-Star Review)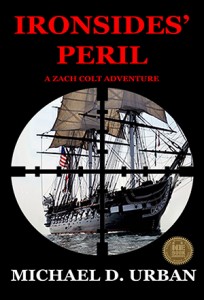 Ironsides' Peril is the only modern-day thriller about the USS Constitution. A ruthless band of Iranian-backed terrorists has hijacked USS Constitution. Now it's time to take "Old Ironsides" back.  Before she is destroyed and the terrorists' final, devastating revenge is enacted on the City of Boston.
"A first-rate thriller." — William Martin, best-selling author of The Lincoln Letter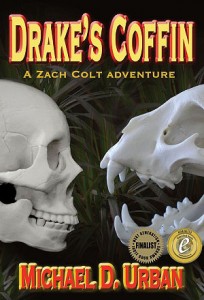 In 1573 the English adventurer Sir Francis Drake stole a vast treasure from the Spanish and buried it in the jungles of Panama. Hundreds of years later an unsuspecting group of teenage boys stumbled upon it in a night of violent death that would change their lives forever.  As adults, they come back for Drake's treasure, in a race against time, old enemies and modern foes. 
"Urban's debut novel is fast-paced, real and intense. A coming-of-age story and thrilling adventure rolled into one." — Kirkus Reviews
El Draco's Treasure is the young adult version of Part I of Drake's Coffin.